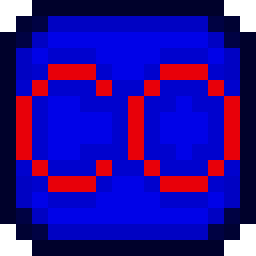 Links:
Author:
Source code:
1
280
2023-09-15 07:28:51
Attention!
The mod is still in development!

For reference, a callback is some kind of event in the game, for example loading a chunk.

Callback Optifine - disables unused callbacks at the c++ level, which will slightly improve TPS.

List of callbacks that the mod can disable: GenerateBiomeMap,
PreProcessChunk, PostProcessChunk,
EntityAddedLocal, EntityRemovedLocal and BlockFeature from DungeonUtility.

How does the mod work?
The mod checks for certain callbacks whether they are used, if not, the mod disables them.

How, in theory, should TPS increase?
Inner core adds a lot of callbacks, some of them are rarely used and inner core still wastes resources on such callbacks, the slowest of which is calling the callback function from c++ via jni.
The mod blocks function calls via jni if ​​this callback is not used, which saves CPU resources a little.
Log in to be able to leave comments